Jon Lokhorst, M.A., CPA, PCC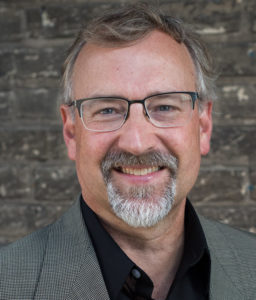 Jon Lokhorst, M.A., CPA, PCC is an Executive and Leadership Coach based in Minneapolis, Wisconsin. He works primarily with CPAs, CFOs, and other finance and technical professionals (IT Leaders, Engineering Leaders, Scientific Leaders, High Tech Leaders) who face massive change in their industry and recognize the need for a new type of leadership to navigate those challenges.
Jon Coaches leaders in the Accounting, Professional Services, Consulting, Healthcare, Nonprofit, and Higher Education.
Jon views the best leaders as entrepreneurial, strategic, innovative, and savvy developers of resilient, motivated people. His approach to Coaching enables his clients to show up as the best version of themselves and deliver their highest value in each of their most important leadership contexts.
Jon draws from a 30+ year career as a CPA, Managing Partner, Business Owner, and CFO, and organizational leader to Coach technical leaders in how to lead their teams through high speed change, and recently appeared on the popular Leadership Podcast,"Coaching for Leaders" with Dave Stachowiak:  Episode 312: What Great Technical People Leverage From Leadership Coaching.
Jon began his career in public accounting, serving 18 years in a Minneapolis-St. Paul firm that later became Wallace, Lokhorst & Company, Ltd.
Jon's stint in public accounting was followed by 15 years in the nonprofit sector, including 6 years as Chief Financial Officer (CFO) for a fast-growing, entrepreneurial nonprofit. His worked as a Chief Fundraiser for camps and conference centers, including Hume Ministries in Hume, California.
He also has extensive experience in Public Speaking, Training, and Consulting and is a member of the National Speakers Association.
Jon has a M.A. Organizational Leadership from, is recognized by the International Coach Federation (ICF) as a Professional Certified Coach (PCC), and is a graduate of Coach U.
He serves as Adjunct Faculty in the School of Business and Nonprofit Management at North Park University in Chicago and writes and speaks regularly on a variety of leadership topics. His book, Mission-Critical Leadership: How Smart Managers Lead Well In All Directions, was published in April 2021.
On a personal note, Jon is the father of four children, a grandfather of two granddaughters, and is an avid Minnesota sports fan. He also takes daily walks with his wife, Barb, and their Australian Shepherd mix, Sequoia.
Testimonials
"Jon coached four leaders who had been promoted to a new upper management level in our growing company. He helped them understand the unique strengths and personalities that influence their leadership style and how to tailor their approach to the teams they lead. Their work with Jon equipped them to become more effective leaders with tools for better communication, leading meetings, giving and receiving feedback, and empowering others.
Jon's Coaching made it possible for us to express how much we value these four leaders by investing in their leadership development. Their experience with Jon continues to pay dividends through their leadership in our company."
– Steve Gray, CEO, Family Innovations
"Working with Jon helped me obtain a clearer focus on my workload and priorities. Jon helped me see the need to slow down on the volume of transactional work to spend more time and energy on value-added work, such as strategic planning, goal-setting, and workflow. I enjoy my work more and have become more successful in my role as a result of our coaching sessions."
– John Hughes, CFO, Ventura Orthopedics
"Working with Jon this past year, I learned not only to focus on results but also to build relationships with my team. Jon's advice helped me to nurture a high-performance team, opening my mind with a strategic thinking process that includes stepping back from day-to-day operations and intentionally carving out time to formulate long-term goals. The subtle change created a win-win situation for me to prioritize my time on the most important things while empowering my team to develop their decision-making skills.
When it comes to leadership, Jon has a lot of insights to offer. Jon also worked with me on time management to lead meetings more effectively and on succinct business communication to be more influential. I was fortunate to have Jon as my coach. He does not just talk about being a leader; he walks the walk of a servant leader. "
– LC, Manager, Financial Reporting, Credit Union
"Jon Lokhorst helped me find a balance between results and relationships. Through his coaching, I became more intentional about building strong relationships with my team. By enhancing engagement with my team, I was able to build and nurture a productive team delivering high-quality results."
– I.T., Manager, Financial Services
"Jon facilitates our Executive Leadership Team meeting with great care. He is calm and kind and asks great questions. He listens to the team while facilitating and asks follow-up questions to bring out the core issues. Jon is always open to hearing our feedback and helps us improve how we run our Executive Leadership Team meetings."
– Yuko Tsuchida, Hito, LLC