J. Matthew Becker, M.Ed., MCC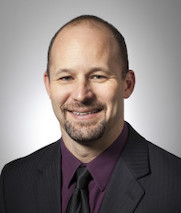 Matthew Becker (Matt), Executive & Leadership Coach, is a Master Certified Coach (MCC) through the International Coach Federation (ICF). Matt is also a Certified Graduate of Coach U and holds a Master's Degree in Human Resource Development from Xavier University.
Matt has worked in the field of Leadership Development for 20+ years, in both the public and private sectors, with a specialty in interpersonal skills development (managing conflict, effective communication, employee engagement), coaching, mentoring, training, and team building.  He also has experience working as a Learning Consultant for a Training Company, an Organizational Development (OD) Specialist for a County government, and an Adjunct Professor at Antioch University.
Matt has coached over 600 leaders, has over 5,000 hours of coaching experience. He is certified to administer the Myers-Briggs Type Inventory (MBTI) and the Leadership Agility 360 Assessment.  He also incorporates principles from the EQ, Situational Leadership, and Change Management disciplines into his Coaching and Training programs.
As an Executive Coach, Matt believes that the success of an organization is contingent on its leaders' ability to create an environment where employees thrive and are able to leverage their strongest talents. He also believes leaders enable themselves to do their best work when they align their own work with their strengths and values and works to support his Coaching clients in doing so.
Matt is also passionate about helping his Executive Clients create a positive leadership legacy, and especially loves helping leaders transitioning into new leadership roles, assimilate as quickly as possible.
Matt's ability to listen intently, ask powerful questions, and see the possibilities others may not, are what makes him a successful coach.
Matt is also committed to learning and growing as a Coach, and contributing to the Coaching community, and does so by co-leading the International Coach Federation's (ICF's) Internal Coaching Community of Practice – Special Interest Group for 6 years.
 Testimonials
 "Through the work I did with my coach I came to realize that the ability to communicate effectively is as important to success as my technical expertise. I now have a greater awareness of my personal style and how it may be perceived by others. Additionally, I've learned to adjust my style with different individuals which has enabled me to develop more trusting and supportive relationships with my team and peers." — Shawn Webb, Director of Operations, AeroVironment
"Matt helped me focus on my strengths and guided me and helped me develop action plans to work through difficult situations." – V.P., Data Services, Banking Industry