Donna Schilder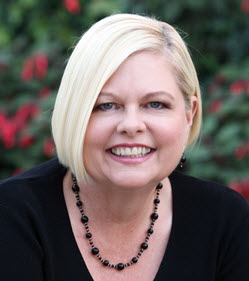 Donna Schilder, Executive Coach is a Master Certified Coach (MCC) with 10,000 hours of Coaching experience, whose clients include leaders at Experian, Toyota, BP Global, Chevron, IBM, Boeing, Raytheon, Pall Medical, Autobytel, Kaiser, United Healthcare, HealthCare Partners, Auto Club of America, Coldwell Banker, LBS Federal Credit Union, Farmers & Merchants Bank, Bank of America, Mutual of Omaha, UCLA Medical Center, UC Riverside, The U.S. Veterans Administration, State Farm Insurance, Los Angeles Conservation Corps, Accenture, Jacuzzi, Cisco, O'Neill Clothing, Kaplan, and Lee Hecht Harrison.
Donna is one of fewer than 650 Master Certified Coaches (MCC) (top 1%) through the International Coach Federation (ICF) worldwide (out of 20,000 certified Coaches), a Coach U Graduate, and holds a Certificate in Coaching & Mentoring from California State University at Long Beach (CSULB).
She also has a Professional Designation in Total Quality Management from UCLA, a Secondary Teaching Credential from Chapman College, and a Bachelor's Degree in English from UCLA.
Prior to launching her Executive Coaching in 2005, Donna was a Training & Business Process Improvement Consultant for 10 years.  As a Business Consultant, Donna helped her clients manage their Human Capital and business processes effectively through staff development, identification and training of high potential employees, employee satisfaction survey analysis, process improvement initiatives, reward systems, performance management system improvement, progressive discipline process improvement, HR Metrics Implementation, and focused coaching.
Her past Business Consulting clients have included:
State Farm Insurance, the Susan G. Kohmen Foundation, Toyota, Boeing, Northrop-Grumman, Rockwell International, Boeing, Medtronic, PacifiCare, Secure Horizons, Steelcase, Bright Medical Associates, Biosource, Obstetrix, El Camino Surgery Center, Infant Family Services, American Society for Training & Development (ASTD), Unisource, Borg Warner Corporation, Purpose Driven Ministries, PKI, Aerus, and ETF Trends.
Donna is a member of the International Coach Federation (ICF), the American Society for Training & Development (ASTD), and the Professionals in Human Resources Association (PIHRA).
Visit Donna's LinkedIn Profile to learn more about her past leadership positions held, read some of her 54 Recommendations, and while you're there, send her a "Link Request."
Donna is also a LinkedIn Advisor, was invited for a special Career Expert Training event (15 participants) at LinkedIn Headquarters, and the creator of the LinkedIn Video E-Course:  "6 Weeks to More Success Through LinkedIn" which all of our clients receive when they sign up for Coaching with us.