Charissa Adelmann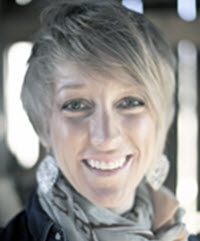 Charissa Adelmann, Leadership, Career, Job Search & Life Coach, supports her clients in building greater personal authenticity and in bringing their individual strengths and power into every aspect of their lives. She is passionate about supporting people in leading happy, healthy, and full lives and believes that mentally and physically healthy people build healthy families, businesses, and communities, and therefore make the world a better place.
Charissa's strongest value in life is creativity, and Coaching allows her to bring creativity into her work, and allows her to support others in fully accessing their own creativity. She also believes in the power of having fun and leverages fun in her Coaching to create a playful, uplifting, and transformative environment for her clients to work within.
In addition, Charissa uses many approaches and tools in her Coaching including: Positive Psychology, personal and professional goal setting, brainstorming, role play, positive affirmations, the DiSC Assessment, Strengths Finder, Enneagram, and guided imagery. And, Charissa is trained in Donna Schilder's Career Exploration and Job Search processes and is skilled in applying these tools to support clients in finding the job of their dreams.
Charissa has professional experience in the hospitality, customer service, and healthcare industries, most notably with the Starbucks Coffee Company Corporate, moving from Barista to Assistant Store Manager and serving in a Management role as a part of 5 different store teams within the company.
At Starbucks she built valuable business acumen regarding customer service, team and peer communication, building trusting and productive relationships, and developing teams. Also in the hospitality industry, Charissa worked with a Bed & Breakfast, supporting their branding, marketing, and strategic planning processes.  She has also worked in healthcare administration.
As well as Coaching clients in the industries she's worked in, Charissa Coaches clients in the manufacturing, non-profit and tech industries and works with small business owners and solo-preneurs, as well.
Charissa started Coaching in 2012, is a Coach U Graduate, and is currently working towards her Professional Coach Certification (PCC) through the International Coach Federation (ICF). Charissa also holds a B.S. in Communications from Oral Roberts University. In addition, she attended a faith-based Leadership school.
A triathelete, Charissa brings a strong work ethic and valuable strategies for building discipline that she is able to pass along to her clients, so that they create the fortitude they need to achieve their dreams.
Some of the benefits Charissa's client's experience include:
Greater Work/Life Balance
Increased Happiness
Increased Health & Wellbeing
Ability to Set and Achieve Personal Goals
Realizing Personal Potential
Increased Self Confidence
Identification & Elimination of Limiting Beliefs & Obstacles that Keep Them from Achieving Their Goals
Increased creativity
Greater self-awareness and authenticity
Improved Communication Skills
Improved Relationships
Increased Job Satisfaction
Greater success
  Testimonials
"In today's business world, having the benefit of an impartial, professional coach who listens and provides impactful feedback is always helpful. Coaching leads to better performance." – T.P., HR Analyst, Banking Institution
"My journey with Charissa as a coach began with a little push from a mutual friend. I wasn't sure what to expect or what coaching would look like. Charissa began by sharing her heart and passion for coaching and her desire to see others find what's deep inside. Her way of guiding you through what feels like a mess of confusion and circles was so powerful and gentle. After a year of coaching, I have tools in my belt that continue helping me process and grow. I highly recommend Charissa as a life coach!" – M. M., Innkeeper
"How do you describe the kind of space Charissa creates? Safe, empathetic, and inspiring. On a weekly basis, Charissa has focused my scattered brain and timid heart. Her questions are relevant, her insights appreciated and her presence warm and inviting. She'll help you get where you get where you want to go as well as take you places that call you deeper and higher." – J. B., Entrepreneur
"Having Charissa as a coach has enabled me to process the journey of life in a new and deeper way. I always leave our coaching sessions feeling empowered and excited. The tools and insight I've gained through coaching have served me in a variety of circumstances and continue to be foundations I'm able to build upon." – E. H., Project Manager